Headlines
​San Jose Developing a Transformative Bike Plan
Dec 07 2018
The City of San Jose is updating its bike plan to transform the streetscape into a place where bicycling is safe, convenient, and commonplace for people of all ages and abilities. VTA will disperse 2016 Measure B funds, when they're available, to ...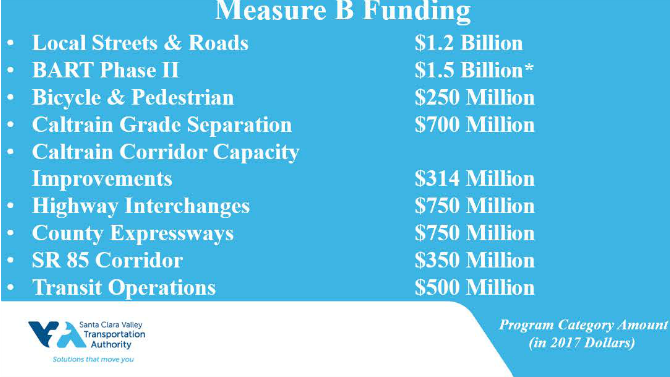 Update on Measure B Lawsuit
Dec 06 2018
The Saratoga resident who's suing VTA over the validity of Measure B has appealed once again, this time to the California Supreme Court. The $6 billion dollar tax measure for transportation improvements received overwhelming approval from voters.