Public Input Steered I-280 Corridor Study
12/26/2017 9:18 AM

|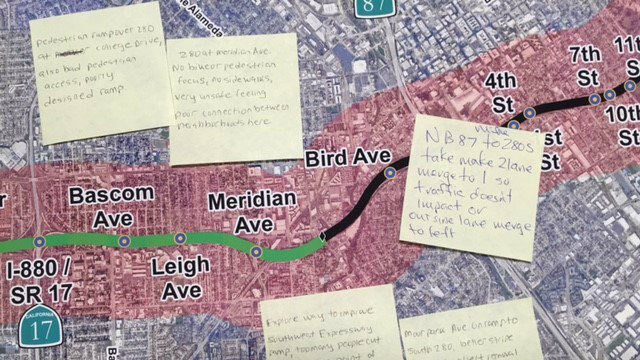 When asked to share their vision for improvements needed along Interstate 280, literally hundreds and hundreds of Santa Clara County residents went to VTA's website or attended public meetings and offered their suggestions.

Participants were urged to comment on roadway improvements, multi-modal local street and interchange improvements, and bicycle and pedestrian improvements.

Now, a study that compiles all those comments and offers possible funding and implementation strategies has been published and is available here.

While the City of Cupertino helped fund the study, it looks at all 22 miles of Interstate 280 within Santa Clara County. The study will be used to help prioritize future funding decisions for improvements in the corridor and is scheduled to be reviewed at the VTA Board of Directors Board Meeting in January.

Are you curious about what is proposed for your particular favorite spot along I-280? Click here to read the Recommendations section of the study.