Riders' Favorite Pho near VTA
12/12/2017 3:50 PM

|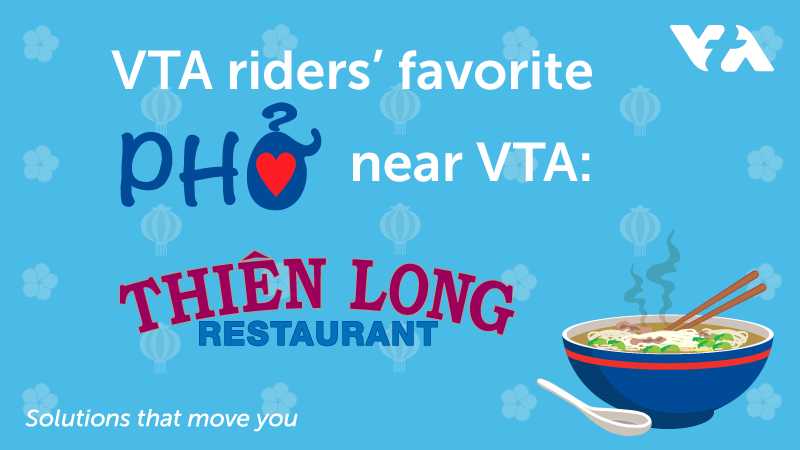 We asked our most pho-natical riders to share about their favorite pho restaurants for a chance to win a meal for two, and tallied up the votes.

The results are in!

Pho Thien Long is our riders' favorite, although it was a close call and there are many pho-nomenal restaurants that were nearly as popular. Located at 3005 Silver Creek Rd # 138 in San Jose, Pho Thien Long is served by routes 70, 31, and 42. We hear they make a good chicken pho.

Thank you to all the pho fans who voted, and congratulations to Krystal, Jack and Sandy for winning a meal at your favorite pho restaurant.

We received many recommendations for restaurants across the valley. Many are single-location, family-owned businesses. We encourage you to try several if you're new to pho or looking for some new options.

Here are some others our riders recommend:

There are many more to explore close to VTA, particularly in Milpitas, East San Jose and Downtown San Jose.

Tag us and use #helloVTA the next time you enjoy a pho-nomenal bowl.