Update on Measure B Lawsuit
12/6/2018 1:08 PM

|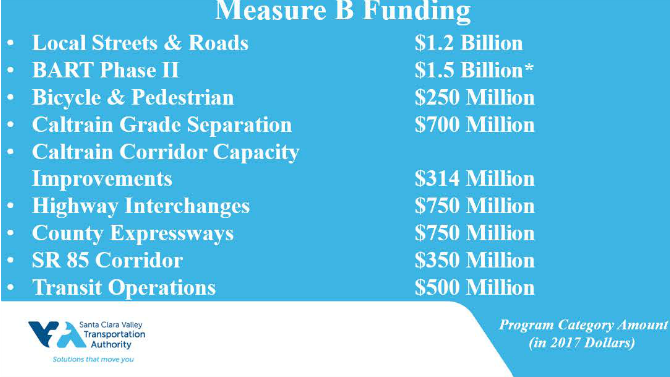 The Saratoga resident who's suing VTA over the validity of Measure B has appealed once again, this time to the California Supreme Court. The $6 billion dollar tax measure for transportation improvements received overwhelming approval from voters in November 2016.

After two previous court rulings against the plaintiff and in support of Measure B, Cheriel Jensen is asking the state Supreme Court to hear her appeal. If the state Supreme Court declines to hear the case, then the matter will return to the lower courts with directions for the trial court to enter a new order upholding Measure B, which could free up those funds within a few months. The Supreme Court could take up to 3 months to decide whether or not to hear the case. If the Supreme Court decides to hear the case, it would kick off another round in the legal process which could last several months to a year.

Measure B provided for a half-cent sales tax increase for transportation improvements throughout the county. When the lawsuit was filed, funds collected from the measure, which currently total more than $274 million, were required to be kept in an escrow account until the suit was resolved.

With broad community input, VTA identified 9 separate programs for infrastructure and transit service improvements throughout Santa Clara County with more than $6 billion the Measure is expected to raise over 30 years. Those projects include completing the BART Silicon Valley Extension into Downtown San Jose and Santa Clara, road repair and highway improvements and public transit service investment. Click here for more information on Measure B.