VTA Loves Interns
7/12/2017 10:59 AM

|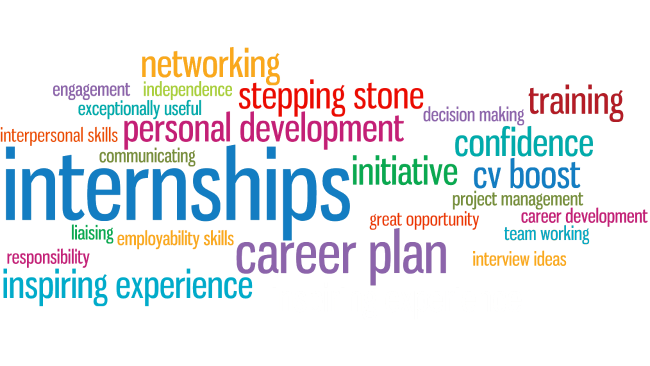 This article was written by Julia Panescu in VTA's Organizational Development and Training Department.

As an active member of the Next Generation Committee, VTA, along with numerous public partner agencies in the County of Santa Clara and County of San Mateo, has created a foundation that challenges local students to immerse themselves in a wide variety of internship opportunities in the public sector.

VTA's workforce development partners include Cristo Rey San Jose Jesuit High School, Strive San Jose, San Jose Job Corps and the Metropolitan Transportation Commission, to name a few.

VTA's high school, community college, university, grant-funded and vocational internship placements have spanned the following divisions: Business Services, Operations, Finance & Budget, Engineering & Transportation, Planning & Program Development and Government & Public Relations. This collective effort has resulted in VTA offering some of our past interns full-time career opportunities. Silicon Valley continues to expand and in order to meet the demands of our diverse community, VTA will be on the lookout for bright minds to help us create, collaborate and lead "Solutions That Move You."

"Coming to the VTA, I had no idea I would enjoy learning about and working on Transportation Planning. I wouldn't have known that I would be made a project manager with a team of other interns to lead an analysis and redesign of a street in the Tasman Corridor for the purpose of improving the street for non-drivers, known as Complete Streets. And I definitely wouldn't have known that I would meet so many wonderful people who are more than willing to help me begin my career. I'm grateful I seized the opportunity at the VTA, because it has given me the best internship experience I could ask for, and has even encouraged me to possibly seek a career if not in transportation, then in the government sector." - Kenny Solorio (DO IT! Grant Intern, Mentor: Adam Burger)

"What I am truly enjoying at VTA would be the atmosphere. You really do feel as though everyone wants to see you benefit from a program like this. Everyone is understanding and inviting which allows you to work in an environment where you feel comfortable, which is very important. Coming into an internship like this may make most feel uneasy and unexcited, leading them to produce work that's not up to standard, but I have not felt this at all and feel as though the work I am producing is good."-Shawn Taplin (DO IT! Grant Intern, Mentor: Marshall Ballard)

"I am very grateful to the VTA for giving me the opportunity to gain my first work experience through the internship after recently graduating from college. Working with the Sustainability Program to implement various projects that will help strengthen VTA's commitment to the environment has been both professionally and personally rewarding. My time at the VTA has inspired me to want to work in the public sector, especially in transportation planning, and also attend graduate school in environmental science in the future."-Praewa Boonlue (DO IT! Grant Intern, Mentor: Lani Lee Ho)

Join in VTA's commitment to cultivating emerging leaders here: http://www.vta.org/about-us/employment/we-love-interns.