VTA Kicks Off TOD Study for BART Phase II
4/6/2018 12:16 PM

|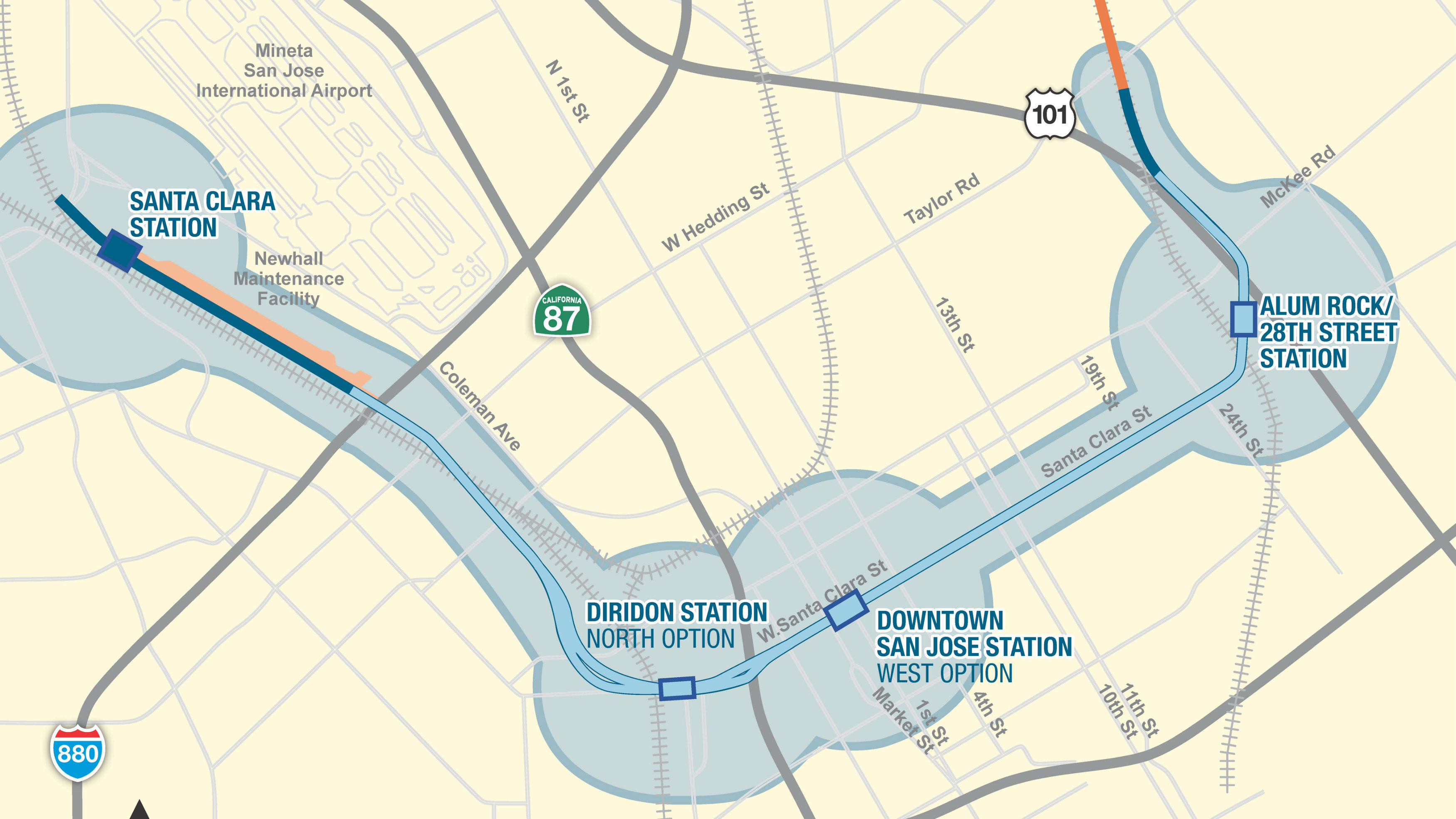 Attractive, vibrant, affordable, diverse and economically successful transit-oriented communities are a foundation for a sustainable urban region and the vision for the new BART stations areas planned for the cities of San Jose and Santa Clara.

As part of VTA's BART Silicon Valley Phase II Project, VTA has initiated a study to identify strategies to develop housing and commercial space near three future BART stations (Alum Rock/28th Street, Downtown San Jose, and Santa Clara). A similar effort for the Diridon Station area is being conducted as a separate effort.

The FTA funded study is known as the Transportation-Oriented Development (TOD) Corridor Strategies and Access Planning Study, also referred to as the TOD/Access Study.

Working with BART and the cities of San Jose and Santa Clara, the 15-month study will support and implement local community visions for station development. It will focus on feasible and implementable land use strategies and financing tools to maximize transit ridership and TOD.

As with other VTA-led efforts, the TOD/Access Study includes extensive interaction with local jurisdictions and neighborhood communities to ensure broad input and support for the final guidelines and implementation strategies. Community members are welcome and encouraged to participate in planned interactive workshops as follows:

April 24, 2018, 5:30 pm – 6:30 pm
Dr. Martin Luther King, Jr. Library – 3rd Floor Conference Room, 150 E San Fernando St, San Jose

April 25, 2018, 5:30 pm – 6:30 pm
Mexican Heritage Plaza, 1700 Alum Rock Ave, San Jose

April 26, 2018, 5:30 pm – 6:30 pm
Santa Clara Police Department, 601 El Camino Real, Santa Clara

For more information, please visit the TOD/Access Study webpage at http://www.vta.org/bart/tod-access-study.