VTA Re-Opens De Anza College – Stelling Road Bus Stop
2/5/2018 3:42 PM

|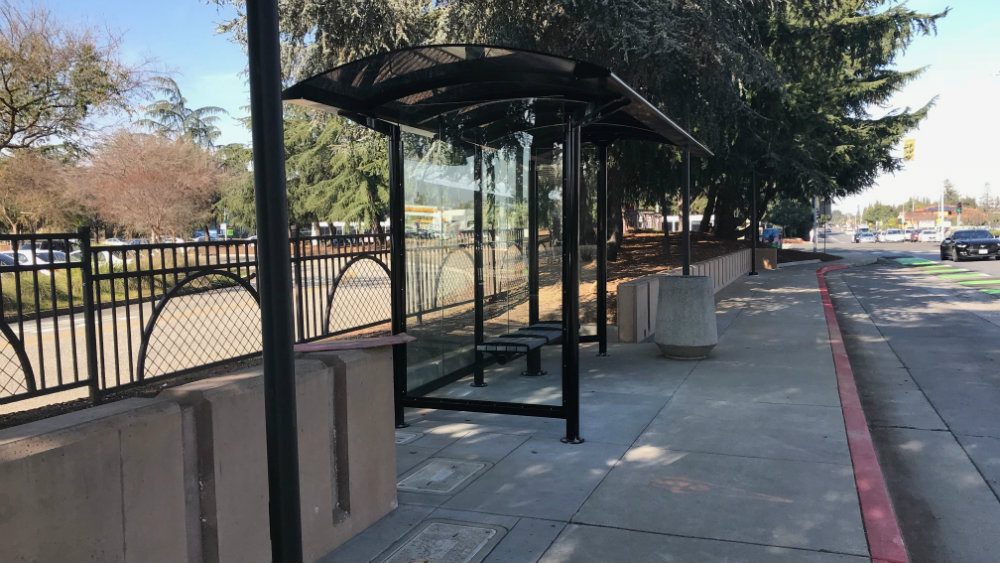 VTA passengers making their way to De Anza College have a new and improved bus stop to make their travels more pleasant.

The Stelling Road bus stop at the college is now open after undergoing months of construction for the improvements.

The Stelling Road stop services four VTA bus routes: 25, 53, 55 and 323. Multiple aspects of the stop were in need of improvement. The concrete bus pad on the street was remove d and replaced with a longer bus pad, as were the retaining wall and a portion of the sidewalk. VTA worked in coordination with the College, the City of Cupertino and local utility companies to make sure water lines and fiber optic cables in the area were not disturbed.


Passenger amenities include multiple bus shelters, new lighting, new WiFi hotspot, and "Bigbelly" trash compactors, a solar-powered smart waste system that will help keep the stop clean.

The Stelling Road stop expansion will also serve to speed up travel time by better accommodating the multiple bus lines that use the stop. De Anza College has more than 20,000 full- and part-time students and is a popular destination for transit users. There is another transit location on campus that serves VTA's bus route 23.