Headlines
​Be Safe for the Season!
Dec 14 2017
The holiday season is bustling with activity! Parties, shopping, colder temperatures and the company of friends and family make the season bright, but can also be a distraction.
VTA's Training Expertise Shared Nationwide
Dec 14 2017
VTA is spreading its expertise nationally, helping to put together a standardized curriculum for training and mentoring bus operators at agencies across America.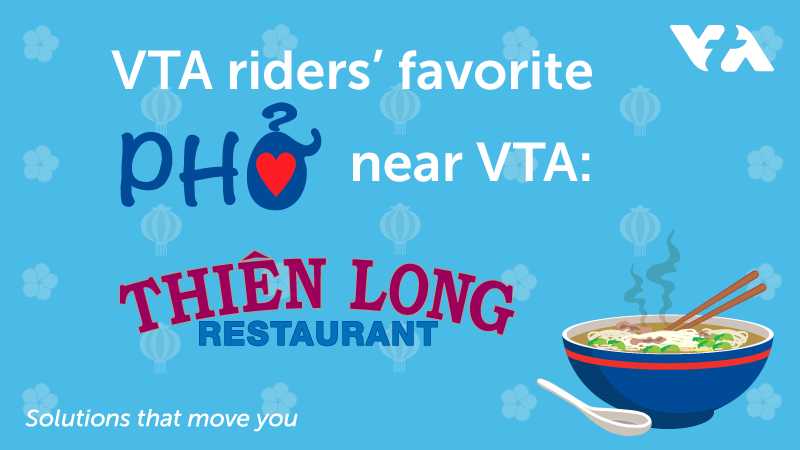 Riders' Favorite Pho near VTA
Dec 12 2017
We asked you to share about your favorite pho restaurants close to a VTA stop or station. The results are in!