Headlines
Taking Shape: Alum Rock-Santa Clara Bus Rapid Transit Corridor
Nov 24 2015
Traffic lanes are now in their final project configuration with much of the street widening and paving finished for the time being. Minimal construction activity in December will pave the way for holiday shopping and festivities planned for Alum Rock.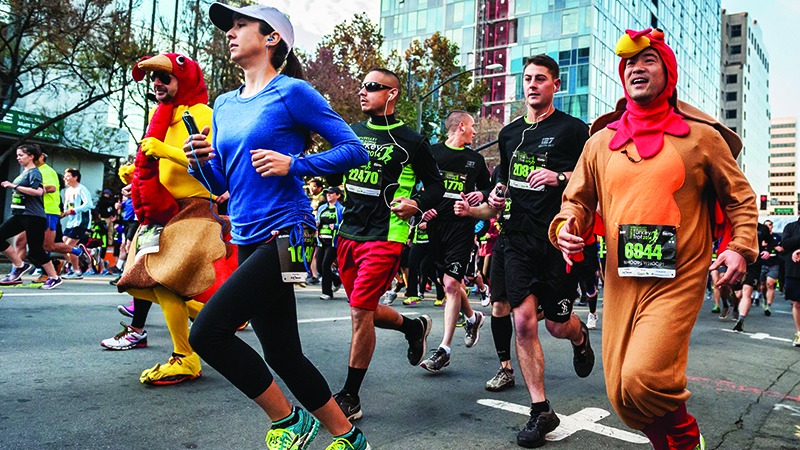 Service Impacts for Turkey Trot
Nov 20 2015
If you're planning to go to, or through, Downtown San Jose on Thanksgiving morning, we hope it's to take part in the annual Turkey Trot road race. Otherwise, service on public transit will be a fairly circuitous experience.
Skating Through the Holidays
Nov 18 2015
Outdoor ice rinks are opening for the holiday season in San Jose and Santa Clara, and you can take VTA to get there.
Try the $6 Billion Transportation Challenge
Nov 13 2015
If you had $6 billion to invest in mobility projects in Santa Clara County, how would you allocate it?Show us by taking part in VTA's Envision Silicon Valley Transportation Challenge.
VTA and Google Team Up on Transportation Study
Nov 12 2015
The Valley Transportation Authority and Google, Inc. have entered into a cooperative agreement to conceptually study a range of transportation options to better connect the North Bayshore area in Mountain View, California with adjacent local and region...