Headlines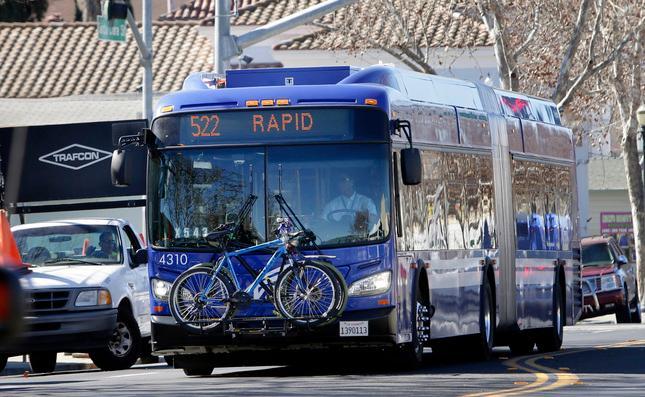 Fare Changes are Coming: Know Before You Go
Dec 12 2018
The second in a two-phase fare increase plan goes into effect January 1, 2019. The VTA Board of Directors passed the three-tier plan in June 2017. Prior to that, VTA fares had not changed since 2008.
2019 VTA Board Leadership Elected
Dec 12 2018
January 2019 will see a change in VTA Board leadership, as Santa Clara City Councilmember Teresa O'Neill takes over as Chair, and Santa Clara County Supervisor Cindy Chavez becomes Board Vice Chair.
​San Jose Developing a Transformative Bike Plan
Dec 07 2018
The City of San Jose is updating its bike plan to transform the streetscape into a place where bicycling is safe, convenient, and commonplace for people of all ages and abilities. VTA will disperse 2016 Measure B funds, when they're available, to ...