Headlines
Transit Safety is Everyone's Job
Dec 14 2017
The holiday season is bustling with activity! Parties, shopping, colder temperatures and the company of friends and family make the season bright, but they can also be a distraction while traveling throughout the Bay Area.
VTA's Training Expertise Shared Nationwide
Dec 14 2017
VTA is spreading its expertise nationally, helping to put together a standardized curriculum for training and mentoring bus operators at agencies across America.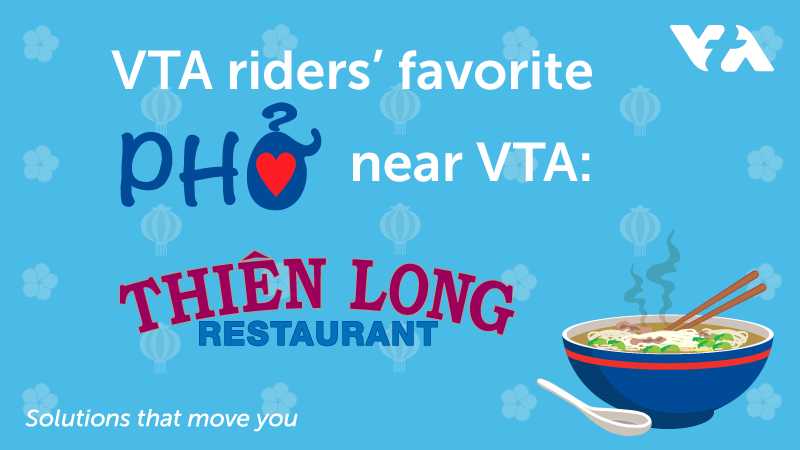 Riders' Favorite Pho near VTA
Dec 12 2017
We asked you to share about your favorite pho restaurants close to a VTA stop or station. The results are in!
Spreading the Word on New Fares and Free Transfers
Dec 02 2017
Beginning December 5 through early January, you'll see VTA's yellow-vested Outreach Team at select transit centers throughout Santa Clara County distributing information on the new fare structure and transfer policy.
Progress on Rapid 523 Bus Stop Construction
Nov 27 2017
This December, VTA will complete the majority of the bus stop improvements for the upcoming Rapid 523 service. The new bus route is scheduled to begin in June 2018, in coordination with the arrival of BART.