Route 104 Changes: Effective March 30, 2020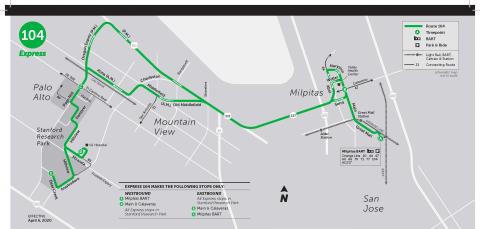 Redesigned Express Bus Service: Changes effective March 30, 2020
Route 104 will have two round trips per day and will begin at the Milpitas BART Station, instead of beginning at Penitencia Creek Station. The route will also no longer serve stops at Alma & Meadow and Middlefield & Charleston. The remainder of the route will closely resemble what riders experience today.