Express 181 stops at Alder instead of Great Mall until BART opens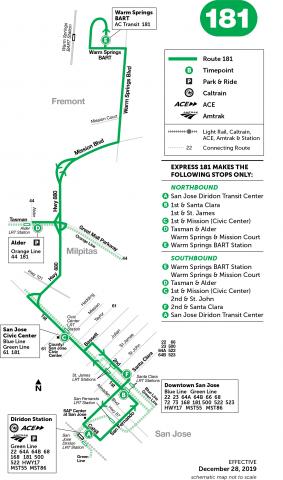 BART Service to Santa Clara County has been deferred.
However, Express 181 will continue to operate until BART service begins at the new Milpitas and Berryessa stations. It will stop at the I-880/Milpitas (Alder) Light Rail station and will not serve the Great Mall.