Celebrating 10 Years of Sustainability
2/6/2018 1:21 PM

|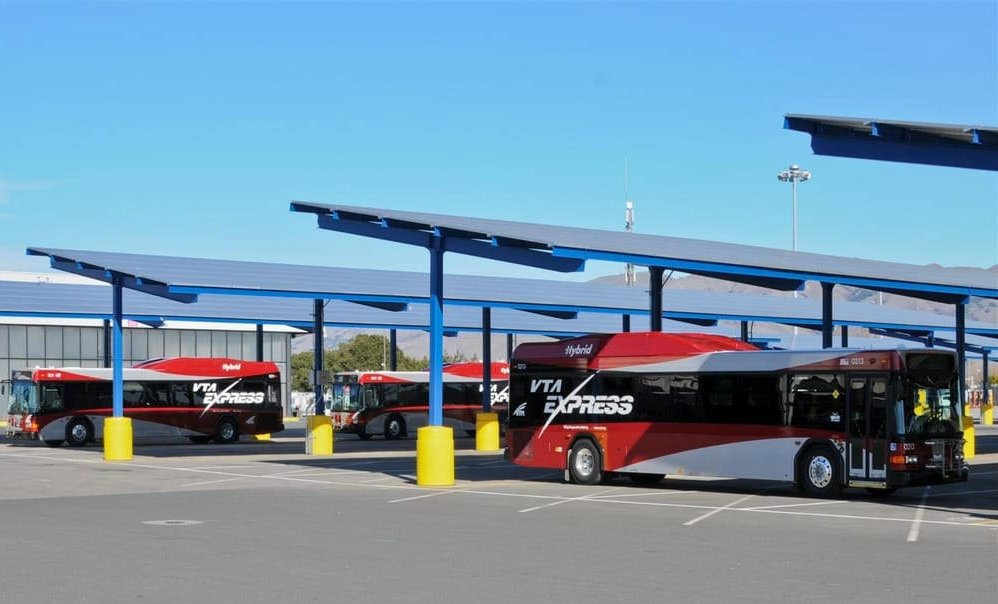 VTA's Sustainability Program is turning 10 years old this year!

Over the past decade, we have supported projects that will make VTA cleaner, greener and more efficient. For example, we installed solar, LED lighting, water efficient irrigation systems, and drought-tolerant landscaping at many of our work and passenger facilities. Take a closer look at many of our sustainability efforts and see how we're reducing costs while helping the environment.

To build on our success this year, we're excited to add electric buses to our fleet, expand our compost and recycling programs and integrate environmental considerations into all of our planning, design, construction, operations and maintenance activities.

Sustainability is a team effort. Thanks to VTA employees, we are improving air quality and reducing pollution on the roads and doing our part in our work spaces by turning off lights and computers and reducing printing.

Special thanks to our dedicated VTA Sustainability Team.