Headlines
Permanent Evelyn Station Closure Begins March 16
Mar 06 2015
VTA Light Rail trains will no longer stop at the Evelyn Station in Mountain View beginning Monday, March 16. The station lies half way between two other nearby stations—the very busy Mountain View Station to the west and Whisman Station to the east.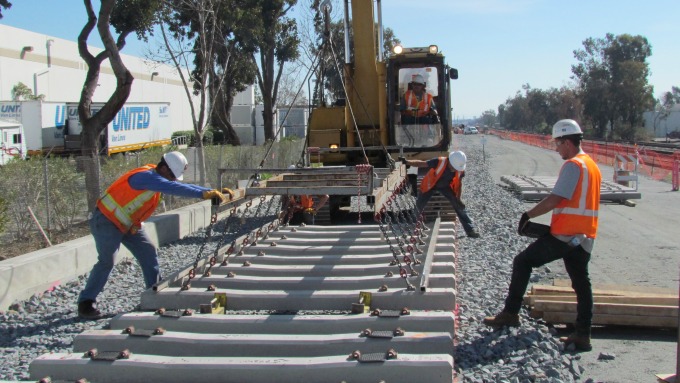 VTA's BART Silicon Valley Project is "On Track" to the South Bay
Mar 04 2015
After nearly three years of construction, VTA has reached another major milestone that indicates that the project remains on track – literally. Joint venture contractor Skanska, Shimmick, Herzog has just installed the first two miles of BART tracks.