Home>Getting Around>Riders Tips>Download Transit for VTA in Real Time
Download Transit for VTA in Real Time
​VTA is proud to officially endorse Transit as the best transit app for trip planning and real-time information. With Transit, you can easily plan your trip with up-to-the-minute accuracy and view arrival and departure times for nearby routes.
Download Transit in the App Store or Google Play.
Our surveying, market research, and riders' social media comments have shown that
Transit
is already our customers' favorite transit-focused trip planning app, but don't just take our word for it! Our estimates and data show that more than 5,700 VTA riders use Transit every weekday, and more than 22,000 do every month.
Here's what a few of our riders had to say:
"I've been using this app for a few weeks now and it does a really good job!"

- Chris
"I use this app all the time! I love the GO button."

- Meredithe
"I've been using this app for about a year and it has been really accurate!"
​
- Monica
What can Transit do for you?
Real-time Arrivals
Where possible, Transit provides real-time arrival information about VTA bus and light rail so you can get more accurate predictions and have peace of mind knowing when it will actually arrive!

Since real-time arrivals are based on the actual location of the bus or light rail, you'll never have to wonder how far away your ride is. You can also see your ride approaching on the map.
​
Plan Your Trip
To get directions from one destination to another, use Transit's Trip Planner. By using the Trip Planner, you can quickly navigate to all of your favorite locations and pull up saved addresses from your phone.

We know everyone uses VTA differently, so here are some ways you can customize Trip Planner so it works best for you:
Star the routes you use every day so they always show up on top.

Save locations for your home, work, gym, favorite coffee shop, etc.

Hide transit routes you never use through the options menu.

Modify your trip planner preferences to minimize walking or include bike routes.
GO – Personal Transit Assistant
Make sure to also try Transit's GO feature, your personal transport companion.

This feature can send you a notification when it's time to leave, remind you to hurry if you're running late, adjust your ETA if you're in traffic or miss a transfer, or alert you when your destination is approaching.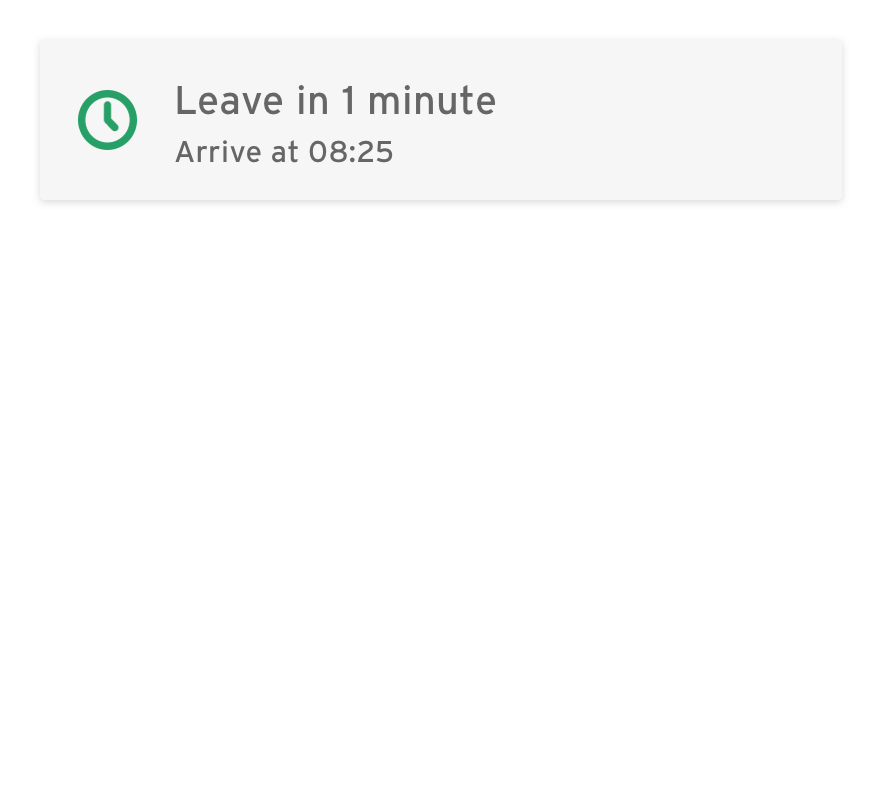 ​