Body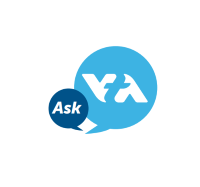 What is it that you want to know about transit, transportation...or anything that VTA does?  Just Ask VTA!
Ask VTA has been developed to provide an opportunity for the public to have a deeper discussion about the projects and programs that VTA delivers for the residents of Santa Clara County. This facilitated virtual question-and-answer session between VTA subject matter experts and the public will provide a space for conversation about transit, transportation, and other VTA programs.
This educational outreach series will provide opportunities monthly to discuss various transportation, land use and other initiatives related to VTA's work. The calendar of topics is below. What other topics should VTA discuss?  Email community.outreach@vta.org with your ideas.
March 22, 6:00 p.m.

Future of Light Rail - long-term plans for light rail, and current service and operations

Register here: 

 

April 13,

6:00 p.m.

Climate, Sustainability and Innovation

Register here:

 
May 1, 6:00 pm

Bike to...everywhere! Bike and Pedestrian Programs

Register here:

 
May 15 (tentative)
Transit Oriented Communities
 
June 5 (tentative)
Transit Service Planning